Ambassador College Pasadena

View 2015 Reunion Photos just added
To see what is in store for us in Las Vegas, click "2015 Pasadena Reunion Photos", then click "AC Pasadena Reunion Pictures", then click "Additional Attendee Photos" to view 290 newly added 2015 photos contributed by Rainer Salomaa, Harry Curley, & Robin Connelly. See also 112 recent photos of the Pasadena campus contributed by Max Kuhlmann.
---
Reunion Name Tags Ready to Print
If you have not yet done so, please Register ASAP for the Reunion by clicking on "Reunion Registration & Meals". Name tags with Envoy pictures are ready to print, and we want to have time to make a name tag for you.
---
Rooms Still Available
There are still rooms available for $58/night + resort fee + tax. Click on "Hotel Info -- 2017 Reunion" for the details on how to book your room at this special rate.
---
Who's coming to Las Vegas in March?
So far, 276 are on 2017 Reunion Attendee List, and the time is short, so reserve rooms on Hotel Info -- 2017 Reunion, register via Reunion Registration & Meals, and reserve tour via Hoover Dam Tour Tickets.
---
2017 AC All-Campus Reunion
"Celebrate our unique experiences and friendships as AC students"
The First 30 Years: 1947 to 1977
March 12 – 16, 2017
The Orleans Hotel, Las Vegas
---
2015 Pasadena Reunion Pictures
Pictures below are from the 2015 Pasadena Reunion
Top: 185 of the 406 attendees on steps of Hall of Ad
Middle: Hall of Ad (razed 2/26/16) & Auditorium
Bottom: 260 having lunch in Student Center

AC Pasadena Reunion -- Hall of Administration
February 28, 2015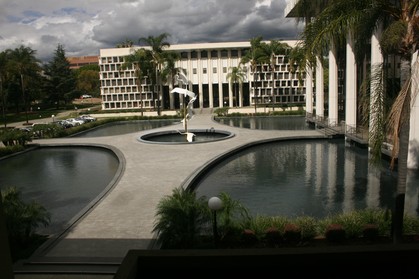 AC Pasadena Reunion -- Hall of Ad from Student Center
February 28, 2015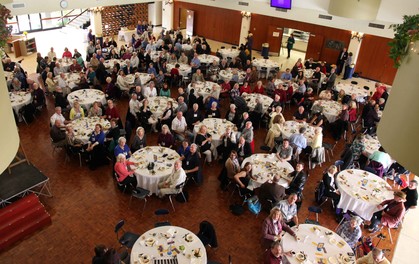 AC Pasadena Reunion -- Student Center Lunch
February 28, 2015

Ambassador College Pasadena Reunion
"Celebrate our unique experiences and friendships as AC students"

The First 30 Years: 1947 to 1977
Was held February 27 – March 2, 2015
in Pasadena, California

Join the Reunion website: click on "How to Join this Website" (upper left of this page) for instructions, then proceed to "Classmate Profiles" to create your password.

UA-51763549-1