Ambassador College Pasadena

In Memory sorted alphabetically
Ellis La Ravia - Year Entered 1966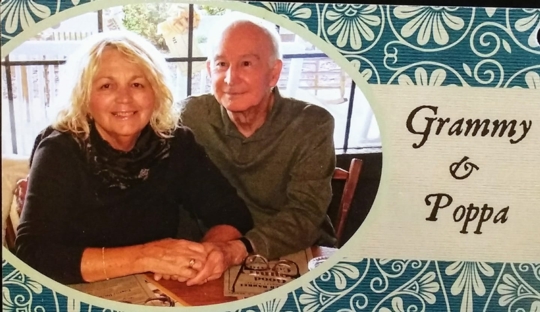 From: Steve Buchanan, pastor, Tucson, AZ:
It is our sad duty to report to you the death of our great friend and laborer in the ministry, Ellis La Ravia.
Three weeks ago, Ellis suffered a small stroke, recovered quickly, but had other health issues which required hospitalization. For most of the past three weeks, he has been lucid and alert, and we had many fine visits and discussions. This past week, in rehab, he suffered another small stroke and his condition quickly deteriorated. With his daughter Romney by his side, he decided Friday morning to enter hospice and died peacefully Sunday morning, February 23, 2020.
Mr. La Ravia was one of the great patriarchal figures of modern church history, and we will greatly miss his wisdom, kindness, gentleness and service. Those of us in Tucson were blessed to have him and Gwen with us for nearly 30 years.
A huge Thank You to our loving church family from around the world. Since our last prayer request, both Ellis and Gwen have received, on average, 10 cards and letters per day over the last month, at each of their addresses.
At the time of death, Ellis had family by his side: his daughter and husband, Romney and Jim Chapman, and his youngest son, Jeff.
We would also like to ask for your continued prayers for Gwen, who at a separate hospice location fell last night, requiring a visit to the ER for stitches on her lip and cheek.
We are deeply saddened with this loss, but encouraged that Ellis's faith will be rewarded shortly, for him, in the Resurrection.
February 25, 2020
From Steve Buchanan, pastor, Tucson, AZ:
The La Ravia family wishes to express their appreciation for the outpouring of love to their parents, Ellis and Gwen La Ravia. Both have received many cards and letters through their times of hospitalization and hospice.

The children still need to care for their mother, and since Gwen is also in hospice, and has dealt with many other health issues, and ongoing dementia, they have decided that it would be best not to disclose the death of her husband at this time. She is in a fragile state of mind. Up until a few weeks ago, Ellis visited her every day and was by her side all the time. So, please, no cards or letters of condolence to Mrs. La Ravia, as it would be either confusing or devastating to her. For those in the local area, it would be best to clear visiting with Romney, who is in town.

Additionally many have asked about funeral/memorial services. It was Ellis's wish that his many friends and brethren remember him as he was when he was healthy, and he expressed to his family that he did not want to have a service after his death, so we will honor the request of our friend. Thanks, though, to all who have inquired.
UA-51763549-1 UA-167577202-1