Ambassador College Pasadena

In Memory sorted alphabetically
Elizabeth Yeomans (Watson) - Year Entered 1965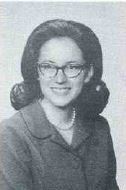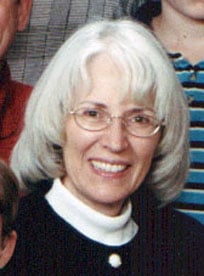 Courtesy of Van Baker
BETTENDORF - Graveside services for Elizabeth A. Watson, 64, of Bettendorf, will be held at 2:30 p.m. on Monday, July 26, 2010, at the Pine Hill Cemetery Chapel in Davenport. There will be no public visitation. Mrs. Watson passed away on Thursday, July 15, 2010. Cunnick-Collins Mortuary and Cremation Service is assisting the family with arrangements.
Elizabeth was born in Grand Rapids, Mich., on February 28, 1947, the daughter of Delbert R. and Julia E. (McDonald) Yeomans. In 1965, Elizabeth graduated from Saranac High School in Saranac, Mich. She received a degree in theology and home economics from Ambassador College in Pasadena, Calif., in 1969. She later received a Bachelor's Degree from St. Ambrose University in 1986. On August 17, 1969, she married Rev. Darryll E. Watson in Lawrence, Kan. They moved to Bettendorf in July of 1977 and later divorced in 1985.
In her early 30's, Elizabeth modeled for a well-known and respected modeling agency for several years. Elizabeth had most recently worked as a counselor at CADS for 18 years and retired in 2004. She volunteered for various youth and adult counseling programs throughout her career and even set up her own Shame Recovery self-help group.
After her retirement, she spent most of her time pursuing her interests of writing, photography and painting. She thoroughly enjoyed reading and classical music. She had many poems published and won numerous awards for her poetry. Elizabeth enjoyed taking photos of family and of nature. She also excelled in art and painting. She created her own greeting cards and oil paintings, and frequently sold her various artwork. She most especially enjoyed traveling and spending time with her family.
Elizabeth is survived by her two daughters, Lisa (Ray) Cornelison of Davenport, and Rachelle (Thomas Owens) James of Wewahitchka, Fla.; six grandchildren, Jake, Chance, and Dustin Cornelison, and Derek, Brandon, and Daniel James; eight siblings, Helen, Bill, Paul, Mary, Nada, Betty, James and Michael; and many nieces and nephews.
She was preceded in death by her parents.
UA-51763549-1 UA-167577202-1